Web Help for Newbies
Tim Cook
Keene, Texas
Dear Friend,
I know how you feel.
You want to get your online business up and running- immediately. You've got the passion, drive, and all the great ideas you need - BUT - you keep hitting the metaphorical brick wall of the technical side of internet marketing.
It's so frustrating, isn't it?
Don't worry. Take a deep breath, and relax.....
Every Internet Marketer I've worked with has come up against the same issue.
You are NOT alone!!
In reality it's pretty easy...though most 'technologically challenged' people don't want to spend the amount of time it would take to learn when they can simply have an expert do it for them!!
That's where I come in. With my help, YOU can have all the accounts, blogs, and autoresponders you need set up--all without the hassle and frustration!!
Let ME be YOUR Web-Geek and hosting company. Hire me, and you've got your own personal web development problem solver.
Sound Expensive? Don't worry, I'm VERY reasonable!

My name is Tim Cook and I am a complete computer "nerd", and not ashamed to admit it. :) I am a professional programmer and have been developing online and off since the early 1990's.

I love to program!
I've helped dozens of people set up the technical side of the business of their dreams through my services.
During the many years I have been doing this type of work I've discovered - most people don't want to learn this side of the business!
It's understandable - why try to learn something that could give you a headache when you can focus on what you're passionate about?
I hear it all the time- "I don't want to do this!"
"I can't learn this stuff!"
What's the solution?
Outsource it to me!
What I Can Do For You:

WordPress Blog - WordPress is the best, free blog software I've ever encountered. It has an easy interface that even the most technologically challenged people can handle. The cool thing about WordPress is that it can be an easy platform to start creating the rapport with your potential customers and build the relationship you need to succeed.
I will "tune" the Wordpress blog for the best SEO options (Search Engine Optimization).

Sales Page Assembly - Sales pages are the bread and butter of your business - every successful Internet Marketer uses sales pages to make their money. All you need to do is send me your sales copy, graphics, and an idea - and I can put it together into a working page that can accept money immediately. Of course, you can fully edit any part of the Sales page from your Administration panel.

E-Book Conversion - E-Books are usually formatted as an Adobe PDF document - I can take your book (in Word format) and convert it into that standard format that everyone can read. If everyone can view your product, then your customer satisfaction will be higher and can help with building that necessary rapport.
Product Setup in a Shopping Cart (using PayPal) - A Shopping Cart is the standard service that gives you the ability to put your product in, set up an autoresponder, manage your mailing list, and accept payment. This is an essential service for your business.

Name and Email Form - This essential component (The Opt-In Form) is necessary to build your mailing list. Remember, your mailing list is the most valuable thing an Internet Marketer has - it's how they continually are able to make their money. We recommend setting up an account with Aweber.com to manage your mailing list.

That may be all you need, but it's not all you get!
With the economy the way it is, I know that you must be wary about spending your money.
Luckily for you, I've decided to give a big discount on these services to help keep you within your budget!
Best of all, I can get all of this done for you

quickly

easily

professionally

effectively
To Hire a "Web-Geek" you're going to spend $50-$75 an hour (that is what I normally charge). Or, you can work with non-English speaking Web-Geeks. They work cheap, and some of them do good work, but it could take FOREVER to get what you really want.
I'm an English Speaking Web-Geek, and I've lived in Texas most of my life. I've had lots of experience setting up websites, and done dozens of projects for various clients. I'm the guy everybody calls when they have computer needs.
I'll make it easy- and inexpensive- for you- if you order RIGHT NOW!

What it costs- if you ACT NOW!

Web Hosting - Originally $150 per year,
now $75 per year!
WordPress Blog - Originally $70, now $35!
Discounts available if ordered with Web Hosting account!
Sales Page Assembly - Originally $65, now $40!
Discounts available if ordered with Web Hosting account!
E-Book Conversion - Originally $25, now $15!
Discounts available if ordered with Web Hosting account!
Product Setup in a Shopping Cart (using PayPal) Originally $35, now $25!
Discounts available if ordered with Web Hosting account!
Name and Email Form (Opt-in Form) Originally $25, now $15!
Discounts available if ordered with Web Hosting account!
REAL World cost: $370

Discounted to $205

But check out the
VERY SPECIAL
bundled discount below.


This is a limited time offer.
You can have your business online and rocking TODAY if you act now- so ACT NOW!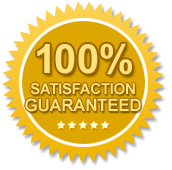 ALL my work is guaranteed! I don't stop working until you are satisfied.
Get started now.
1 Year Subscription: $97

---

OR

---

Month to Month Subscription:
$27.00 today. $9.95/month



Thank you for allowing ME to help YOU realize the online business of YOUR dreams!!
Tim Cook

P.S. You could have your first product online in 24 to 48 hours, if you start now.
What are you waiting for?
Let me tune the engine of your online money making machine.
At INTUNE HOSTING....it's not done until YOU say it's done!
P.P.S. Do you have any questions or suggestions? Email me at tbcook at flash (dot) net